CKA Manifesto (2020) is a test series of images stating beliefs of design and how they coinicde the versatile choices of style to present them.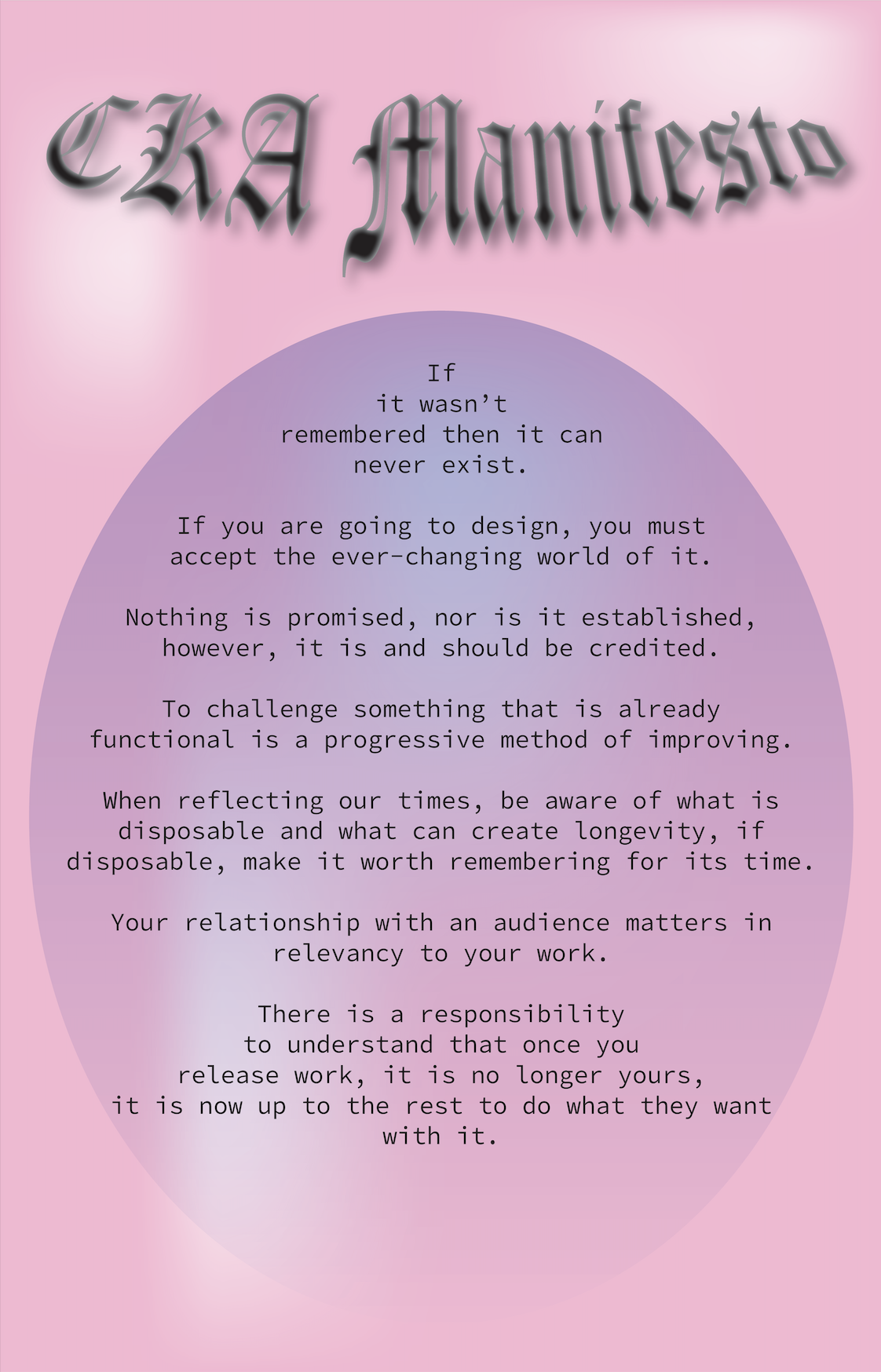 Dulce Dreams (2020) is a page spread exploring branding identity for a self publishing book of CKA Luna's latest works.
A SHOT AT LIFE (2019) is a billboard design assignment produced at Parsons School of Design. The psuedo product being advertised is a social commentary. Images were collaged and sourced, typefaces were independtly edited.
Eutopia (2020) was a practice triptych of flyers produced at a Stink Studios workshop around grids and columns.
Cloudbusting (2021) is a current zine project developing. Currently testing and designing guidelines.